Convert OFX/QFX/QBO/QIF files to CSV or Excel format
Import into QuickBooks Online, Xero, Quicken for Mac or just open in Excel or archive
Have your bank files in OFX/QFX/QBO/QIF format and need to open data in Excel?
Bank2CSV converter from ProperSoft converts bank, credit card, investment activity files in OFX, QFX, QBO, QIF format to CSV or Excel format.
Bank2CSV creates CSV files or Excel files and special layout CSV files ready to import into accounting tools like Quicken for Mac (import as CSV Mint files), Xero (import as CSV files), QuickBooks Online (import as CSV files).
Import into QuickBooks online
QuickBooks Online imports CSV files (it also imports QBO or OFX or QFX files, but not QIF files). If your QFX/QBO/OFX file is not importable QuickBooks Online(or you have a QIF file), use Bank2CSV to convert your file to CSV format (choose the QuickBooks Online option when you convert). You may also work on the CSV file in Excel or other spreadsheet software before importing into QuickBooks Online.
Convert from Quicken for PC/Windows to QuickBooks Online
Quicken for PC/Windows allows to export transactions as the QIF format (export each account separately to make your conversion process easier), and then use Bank2CSV to convert to CSV (use the QuickBooks Online option) and then import into QuickBooks Online.
Note: QuickBooks Online does not import category details through a CSV file (or another format like QFX/OFX/QBO as these formats do not carry the category details). The reason for that is the following: QuickBooks links every transaction to a vendor record and an expense/income account and these accounting details are available on QuickBooks Online. The matching process in QuickBooks Online (review after import) is simple, and QuickBooks learns from you as you work with your transactions.
Export data from Quicken to work in Excel
Similar to the conversion process from Quicken to QuickBooks Online, you can use Bank2CSV to convert exported from Quicken QIF files to CSV/Excel format. You will have all details about transactions (including category/tag details, splits, investment details) available in converted CSV/Excel file. Bank2CSV can convert to the new XLSX format or previous XLS format that is still widely used.
Convert from Quicken for PC/Windows to Xero
Once you have QIF file exported from Quicken on PC, you can use Bank2CSV to convert QIF files to CSV format compatible with Xero accounting system.
Similar to QuickBooks Online above, Xero provides an interface to review/match transactions after import. You may also work in Excel the CSV file before importing into Xero.
Unlike QuickBooks Online, Xero supports additional columns like Reference and Check the number on CSV files, and Bank2CSV provides values for these columns as long as the source has the details. The reference is usually available in OFX/QFX/QBO files and the check numbers are available in OFX/QFX/QBO/QIF files. QIF files combine the Reference/Check number and usually have the check number available. Bank2CSV parses all compatible/importable details and saves them in the CSV file.
Archive downloads from your bank if regular bank statements are not available
Bank2CSV was created as an archiving tool for bank statement files. Banks often provide only OFX files for previous months, and OFX files are not easy to read or print or archive or review. Bank2CSV converts OFX/QFX/QBO/QIF files to readable, printable, table-like layout you can archive or work with in Excel.
Try free
ProperSoft provides free trial (10 transactions limit on the output file) and free support before purchase for all converters, you can verify ALL transactions inside the converter before converting and create a sample file to import into your accounting software to verify before purchase the converter is working. On top of that, we offer 14 days money back guarantee should you experience any issues after purchase and we cannot resolve them for you.
We promise we won't spam, and you can unsubscribe whenever you like.
Great tool for bank and credit card reconciliations, plus specific financial databases generated by financial systems.

Frank Wundheiler (CFO, VP of Finance, Financial Advisor, Interim CFO) from G2Crowd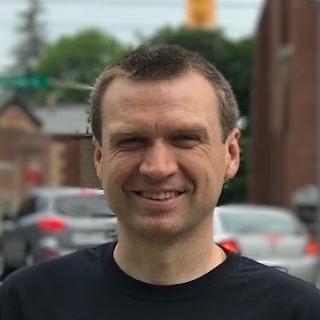 Hi, I'm Sergiy Tytarenko.
I write converters for transactional formats since 2008 and know about all issues and problems QuickBooks, Quicken, Xero and other accounting software have when it comes to importing your transactions.
I live in Whitby, Ontario, Canada since 2003 and originally from Ukraine.